Who Should Manage Your Property Damage Restoration?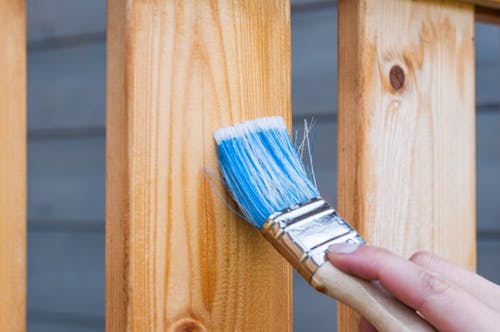 Property damage can occur due to various reasons, such as storms, floods, or fires. It isn't easy to handle these situations on your own. Here, enter the professionals, the experts who manage and restore your damaged property. This article will guide you on how to choose the best professional to handle your property damage restoration.
Choosing the Right Property Damage Restoration Company
The first step in the journey of property restoration is to select the right company. This decision is critical as the wrong choice can lead to further damage and increased repair costs. Here are some tips:
Certification:

The first thing to check is whether the company you're considering is certified. Look for certifications such as those provided by the Institute of Inspection, Cleaning, and Restoration Certification (IICRC). This credential is a globally recognized mark of professionalism in the restoration industry.

Experience:

Next, consider the company's experience. Companies that have been in the business for several years have dealt with various types of damages and different kinds of properties. Thus, they can use their expertise to provide better restoration services.

24/7 Emergency Services:

Disasters don't work on a schedule. They can strike anytime, anywhere. Thus, it's essential to choose a restoration company that provides 24/7 emergency services, allowing for prompt response when disaster strikes.

Insurance Claim Assistance:

Insurance claims can be a complex and lengthy process. A good restoration company will provide assistance in processing your insurance claims, helping you navigate the paperwork while focusing on the recovery process.
Property Damage Restoration Services
After a disaster, you want to get your property back to its original state as soon as possible. In the restoration process, a wide array of services will be needed ranging from simple cleanup tasks to complicated repairs. Depending on your particular situation, the services you might require could include:
Residential restoration services:

These include restoring homes affected by disasters.

Commercial restoration services:

Businesses and commercial properties may require specific restoration services tailored to their needs.

Damage repair:

This can include everything from fixing broken structures to repairing water damage or fire damage.
This link will take you through various aspects of damage repair services that you might need for your property.
The Importance of Specialist Services
Every type of disaster brings unique sets of challenges. Thus, a company that specializes in different types of restoration services can be of great help. Here are a few specialized services you might need:
Emergency Water Removal:

Standing water can cause more damage the longer it's left unattended. Companies specializing in water removal will have the necessary equipment to quickly and safely remove the water from your property.

Mold Remediation:

Mold can pose a serious health risk to inhabitants and further damage the property. A company offering mold remediation services ensures a safe and clean environment.

Fire Damage Restoration:

Fire damage cleanup can be complex due to the potential presence of soot, smoke, and other harmful byproducts. A specialized company can conduct a thorough cleanup, repairing the fire damage and eliminating the risk of any potential health hazards.

Biohazard Cleanup:

This involves the safe removal and disposal of harmful substances that may endanger the health and well-being of the property's inhabitants.
Water Damage Restoration
Regardless of the cause, water damage needs immediate attention. Ignoring it could lead to mold growth, more extensive damage, and health risks. Hiring a company for water damage restoration ensures a thorough cleanup, drying, and repair of the damaged areas.
Help for flood restoration in St John's comes from companies equipped with specialized equipment and expert knowledge of the restoration process. They'll extract the water, dry out the area, clean and sanitize, and finally restore your property.
Additional Services That Count
Sometimes, a disaster requires more than just clean-up and repair. Here are some additional services that count during the restoration process:
Structural Drying:

Fast and efficient drying of the entire structure to avoid any further damage.

Structural Dehumidification:

A process to prevent the spread of moisture and protect your property from further damage.

Disaster Response:

Immediate response following a disaster to minimize damage and initiate the restoration process.

Storm Damage Repair:

Specialized repair services following storm damage, including clearing debris, drying out, and restoring the property.

Property Cleanup:

General cleanup services following a disaster to return your property to a habitable state.

Sewage Cleanup:

Proper disposal and cleanup of sewage following a backup or flood.

Odor Removal:

Professional odor removal services to eliminate any foul smells following a disaster.

Asbestos Abatement:

Safe removal of asbestos-containing materials found in your property.

Professional Disinfection:

Comprehensive disinfection services to ensure a safe and healthy environment.
Cutting-edge Restoration Equipment
A successful property restoration involves using the right tools for the job. Thus, a good restoration company should be well-equipped with high-tech restoration equipment. These tools are not only efficient at performing their tasks but also enhance the safety and speed of the restoration work. They can include:
Moisture detection tools:

These help find out the extent of water penetration in your property.

Extraction units:

Utilized for fast and efficient removal of water from your property.

Drying equipment:

High-speed air movers and dehumidifiers to dry out areas and prevent the growth of mold and bacteria.

Odor removal tools:

Special machines and chemicals to get rid of any unpleasant odors after a disaster.
Content Cleaning and Document Drying
Besides structural damage, natural disasters could also affect other items within your property, such as documents, furniture, appliances, etc. A reputable restoration company will know that these items also need care. They can offer:
Contents Restoration:

Cleaning and refurbishing of damaged items within your property.

Document Drying:

Special processes to dry and restore important documents affected by water damage, protecting them from further harm.
The Value of Air Quality Testing
The air quality within your property can be greatly affected during a disaster. It's important to ensure that the air you breathe is safe from any potential contaminants. By offering air quality testing, a restoration company can identify possible contaminants and provide a remedy to improve indoor air quality.
Conclusion
In conclusion, managing a property damage restoration is not a job for regular home or business owners. With the variety of services required, the complexities involved, and the potential hazards of doing it incorrectly, it's best to let professionals handle the job. A certified and experienced restoration company can provide peace of mind knowing that your property will be properly restored and safe once again.